Princeton Shuttle Services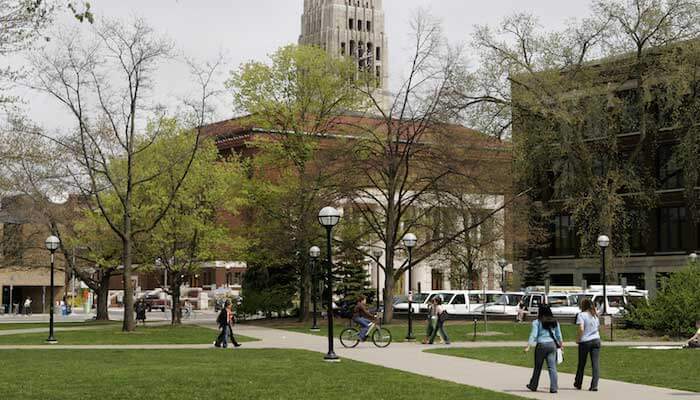 Princeton Airport Shuttles
Need an affordable airport shuttle from Newark Liberty Airport to Princeton, NJ? ETS Airport Shuttles provides unbeatable car services throughout New York and New Jersey. While we may be best known for a New York airport transfers, we also provide transfer services from Newark to JFK or LaGuardia as well as Princeton. Whether you are looking for shuttle service from New Brunswick, Bridgewater, Hillsborough or Plainsboro, ETS Airport Shuttle has you covered. We provide not only shared shuttle services from Newark to New York, but private vans as well. We can provide any shuttle service in Princeton that you need!
Princeton University Transportation
& Other College Deals
ETS Airport Shuttle knows that getting to and from your school can be a stressful process. Rising costs, busy airports and navigating rush hour traffic are all things nobody wants to deal with after a long flight. That's why we aim to make your travel affordable, reliable and easy to plan with our Princeton van service and other college transportation offerings. Check out some of our special college services below, or visit our reservations page to get started booking your trip!
Looking for a shuttle service to a different school? We also offer transportation to and from the following universities:
Rutgers University
Seton Hall University
Stevens Institute of Technology
New Jersey City University
Saint Peters College
Ramapo University
Fairleigh Dickinson University
Berkeley College
Montclair State University
Brooklyn Hotel Shuttles
Besides Princeton airport shuttles, ETS Airport Shuttle offers car services to the major hotels in the area:
Hyatt Place, Princeton (08540)
Clarion Hotel Palmer Inn, Princeton (08540)
Nassau Inn, Princeton (08542)
The Peacock Inn, Princeton (08540)
...and many more!
Our hotel shuttles in New Jersey are great option for parents visiting their children in school.
Convention Shuttles in Princeton
ETS provides a selection of Princeton convention shuttles:
Chauncey Hotel & Conference Center, Princeton (08541)
Crowne Plaza Princeton - Conference Center, Plainsboro Township (08536)
NJHA Conference and Event Center, Princeton (08543)
...and much more!
Have a question regarding our Princeton airport shuttle service or other college transportation offerings? Get in touch with us through our contact form. Book your next airport shuttle in New Jersey with ETS, we look forward to hearing from you!