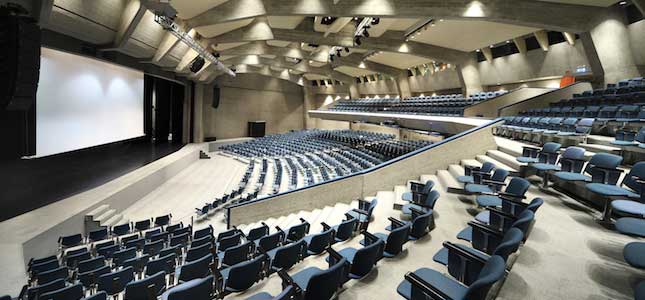 Javits Center Shuttles
Need a charter shuttle to the Javits Center? ETS Airport Shuttle can provide charter transportation to the Jacob K. Javits Convention Center. Located in Manhattan, NY, between 34th and 40th street, the Javits Center is one of the best convention facilities in the tri-state area. It is also one of the biggest and busiest convention centers in not just New York but the entire country. Whether you're headed to the Jacob K. Javits Convention Center on business or pleasure, reserve your convention shuttle with ETS.
The Javits Center is a massive convention center in New York and has a total space of 1.8 million square feet, big enough for almost any large-scale exhibit or event. The facility is comprised of the Lower Exhibition Hall, the Upper Exhibition Hall, a Special Events Center, over 100 meeting rooms, a cafeteria/lounge area, and several food courts. Getting to the Jacob K. Javits Convention Center has never been easier thanks to ETS Airport Shuttle. Being so close to JFK International Airport and LaGuardia Airport, ETS can also provide airport transfers to the Javits Center.
Popular Javits Center Events
New York Comic Con
New York International Auto Show
North American International Toy Fair
New York Progressive Boat Show
BroadwayCon
The New York Times Travel Show
Whether you're headed to a comic con, auto show, or toy fair, reserve a Javits Center shuttle with ETS. We have charter shuttles to conventions and special events throughout New York City.
Address
Jacob K. Javits Convention Center
655 West 34th Street
New York, NY 10001