Our JFK Airport Shuttle Service
On-time & Unbeatable Transportation to John F. Kennedy International Airport in Queens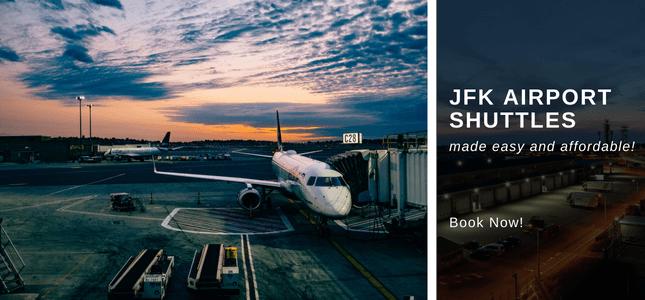 Looking for a shuttle to JFK? Handling more international traffic than any other airport in the country, John F. Kennedy is widely regarded as one of the busiest hubs of transportation in all of North America. That's why getting a reliable airport shuttle service has become so important. As of 2013, JFK now handles more than 50 million passengers per year - most of whom travel to such popular destinations as London, Paris, the Dominican Republic, Los Angeles, and San Francisco. It is also currently the only airport in the country with flights to all continents (besides Antarctica).
As such a large airport, it comes as no surprise that over 90 different airlines offer service to and from John F. Kennedy International. Some of the more active airlines include:
Delta Air Lines
JetBlue
American Airlines
British Airways
United Airlines
US Airways
Virgin America
Air France
...and many more. If you live in New York and travel, you're bound to end up at JFK sooner or later!
That's why ETS is proud to offer our outstanding JFK Airport shuttle. Avoid the stress that comes with driving yourself - traffic, directions, delays - by booking a ride with one of our affordable and convenient vans, cars, or SUVs. We guarantee on-time pickup, safe transportation, and the comfort that comes with knowing everything is taken care of for you.
Have a question regarding ETS Airport Shuttle and our JFK Airport shuttle? Explore our FAQ to have all your concerns answered. Or, if you need a ride now, our online reservation tool makes booking a breeze!
JFK Airport Transfers
ETS Airport Shuttles also offers transfers from JFK International Airport to LaGuardia Airport or Newark Liberty International. Our airport-to-airport transfer shuttles to or from JFK are the fastest shuttles available, so you never have to worry about getting to your connecting flight again. We make JFK to Newark or JFK to LaGuardia an easy, no hassle experience. This is the best way to travel from JFK to LaGuardia.