Our LaGuardia Airport Shuttle
Affordable, Reliable Transportation to and from LGA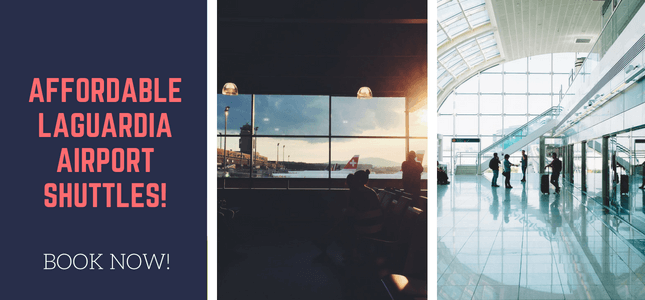 ETS's LaGuardia shuttles make it easier than ever to get to the airport in timely and stress-free manner. Handling tens of millions of passengers each year, LaGuardia Airport is a popular departure and arrival point for many New Yorkers traveling domestically. Located in Queens, it is primarily serviced by Delta, American Airlines, and US Airways, among others. When combined with JFK and Newark, they make the largest airport system in the United States today (wikipedia.org). And sometimes you need a professional team to help get you there, or arrange transfer shuttles between LaGuardia, JFK, and Newark. If you need a shuttle from LaGuardia to JFK, ETS is here to help!
Interested in learning more about LaGuardia? Visit the website today for travel information, weather advisories, flight status and more! If you need help preparing for your next trip through LaGuardia, let us handle the driving.
Airlines Operating at LaGuardia include:
Delta Air Lines, Delta Connection & Delta Shuttle
American Airlines
US Airways, US Airways Express & US Airways Shuttle
United Airlines & United Express
Southwest Airlines
JetBlue Airways
Spirit Airlines
Air Canada & More
Handling that many passengers can make traffic and road travel difficult - that's why our LaGuardia airport shuttle offers a variety of cars, vans, SUVs and shuttles to get you there on time and for an affordable price. To find a vehicle to fit your needs, visit our fleet page and explore your options for LGA shuttle services. Traveling through LaGuardia for business? Check out our corporate accounts for special shuttle discounts and personalized offerings! ETS offers service 365 days a year - we're ready when you are for an airport shuttle to LGA!
LaGuardia Airport Shuttle Transfers
ETS offers convenient airport transfer shuttles from LaGuardia to Newark and JFK. Transfer shuttle services are also available to LaGuardia. If you're looking for a fast and affordable way to transfer between New York area airports, look no further than ETS Airport Shuttles! There's no better way to get to LaGuardia Airport.
Are you ready for a better way to travel? Need a lift from Laguardia to JFK?
Book your LaGuardia shuttle today!