JFK to Newark
Airport Shuttles & Transfers in NYC and Newark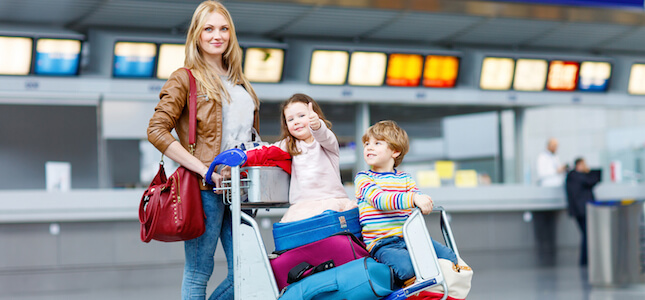 ETS Airport Shuttle provides the safest and most reliable car services between JFK and Newark airports. Our JFK to Newark Shuttles are guaranteed safe, affordable, and fast! What with luggage, traffic and the pressure of making your next flight, we know just how stressful airport transfers can be, but ETS makes it easy. We provide the most convenient transportation from John F. Kennedy Airport (JFK) and Newark Liberty International Airport (EWR) available, you can't find a faster and more affordable airport shuttle anywhere in New York or New Jersey.
Why Book a JFK to Newark Airport Shuttle with ETS?
ETS Airport Shuttle is not only an official permit holder by the Port Authority of New York and New Jersey, but we provide the quickest shuttle services between JFK and Newark. Our airport transfers can take from 45-60 minutes between New York and New Jersey (so plan accordingly). The airport shuttles with ETS are on average 15 minutes faster than any other JFK to Newark shuttle service out there.
Our JFK/Newark shuttle services include:
Clean and modern vehicles with a plenty of room for luggage, air-conditioning/heating, and driver communication.
We offer both affordable shared ride shuttle vans and private SUVs. Our airport shuttle vans fit up to 11 passengers, which is the best option for large groups traveling together.
We're an official permit holder with the Port Authority of New York and New Jersey.
Online reservations available - book from the convenience of your laptop, tablet, or smart phone!
Frequent JKF to Newark and Newark to JFK transfer services are available all day.
Provide drop offs to all terminals.
Find out more about all our
John F. Kennedy Airport transportation services
. We also offer
airport-to-airport transfers to LaGuardia
.
ETS Airport Service offers transfers between the three major airports in the New York/New Jersey area: JFK, LaGuardia, and Newark. Book your next JFK to Newark shuttle or Newark to JFK shuttle van today! Are you ready for a better way to transfer between airports? Book your JFK to Newark shuttle now!