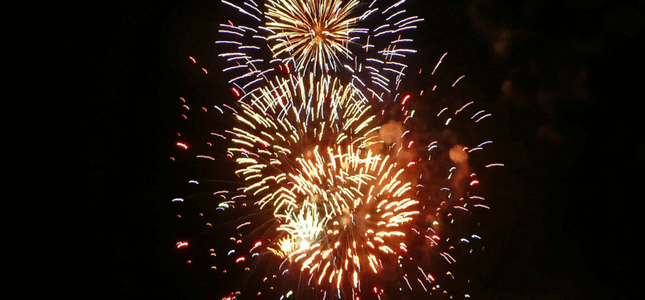 New York Events
ETS Airport Shuttle is best known for airport transfers, but can provide private charter services to events throughout New York and parts of New Jersey. We offer special event transportation for festivals, parades, conventions, and marathons in Manhattan, Brooklyn, Staten Island, the Bronx, Queens, and more! If you're looking for something to do in the city, check out some of the top annual events in NYC:
Tribeca Film Festival
Where: Tribeca Film Center, 375 Greenwich Street, New York, NY 10013
The film festival is located at theaters throughout Tribeca including Regal Cinemas Battery Park, Cinepolis Chelsea, and the Tribeca Film Center (TFC). Founded by Jane Rosenthal, Robert De Niro and Craig Hatkoff, the Tribeca Film Festival showcases a variety of independent films, documentaries, and shorts. If you need transportation to the Tribeca Film Festival, reserve an ETS festival shuttle today!
New York International Fringe Festival
The New York International Fringe Festival, aka FringeNYC, celebrates the best in experimental theatre in NYC. Over 50,000 people attend varies Fringe Fest events each year. While venues may shift, they typically consist of 20 stages the Lower East Side, the East Village, and Greenwich Village.
Macy's Thanksgiving Day Parade
Where: Macy's Herald Square, 151 W 34th St, New York, NY 10001
Since 1924, the annual Macy's Thanksgiving Parade has become a staple of not just New York, but America. The parade features balloons, floats, and performances. Get down to Macy's Herald Square and see the parade for yourself!
New Year's Eve at Times Square
Where: One Times Square, 1 Times Square, New York, NY10036
New Year's Eve at Times Square is another classic American tradition. The Times Square Ball drop started in 1907 and has inspired similar ball drops all over the world. The New Year's Festivities in Times Square has become one of the biggest celebrations in the country and an incredible way to start the New Year.
Rockefeller Center Tree Lighting Ceremony
Where: Rockefeller Plaza, 45 Rockefeller Plaza, New York, NY 10111
The holiday season doesn't really kick off until the Rockefeller Center tree lighting. The Rockefeller Center Christmas Tree is lit every November, commemorated with live performances and more. The tree stays lit through the first week of January. Reserve a ceremony shuttle with ETS Airport shuttle.
The Nathan's Hot Dog Eating Contest
Where: Nathan's Famous Hot Dogs & Restaurants, 1310 Surf Ave, Brooklyn, NY 11224
Forget about fireworks; celebrate Independence Day with hot dogs! The Nathan's Hot Dog Eating Contest in Coney Island is the biggest professional eating contest in the world. Book a ride to Brooklyn with an ETS Airport Shuttle!
NYC Restaurant Week
NYC Restaurant Week is a semiannual event that celebrates fine dining at great prices in New York City. Participating restaurants at NYC Restaurant Week offer special three-course menus, all priced for lunch or dinner. Reserve a Night on the Town shuttle services to get to any special event in NYC.
American International Toy Fair
Where: Jacob K. Javits Convention Center, 655 W. 34th St, New York, NY 10001
Located at the Javits Center, The American International Toy Fair began way back in 1903 and is the largest toy trade show in the Western hemisphere. The International Toy Fair features current product lines as well as samples of not yet introduced products and products still under development. The event is only open to the toy trade professionals, retailers, and press representatives. Reserve an American International Toy Fair shuttle or any shuttle to the Javits Cener with ETS Airport Shuttle.